Build Community
Once you join Rialto, you're a member of the MINWO Neighborhood. Friends and family may not understand the life of an entrepreneur, but your Neighbors do! Business is not meant to be done alone, so lean on the community to move your business's growth to the fast lane.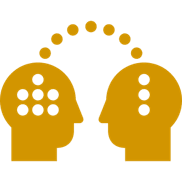 Pool Resources
Missing out on all the pitch competitions? Or maybe you're in desperate need of a social media consultant. Each Neighborhood is designed to make finding business resources (templates, videos, podcasts), services, mentors, and events painless.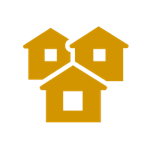 Connect Networks
Are you currently managing a business community (e.g. incubator, VC, CDFI)? Create your own Neighborhood on Rialto to:
1) Enable Entrepreneurs of Color to easily find and join your organization
2) Highlight and empower hidden gems within your community's network and
3) Diversify your organization's pipeline.
​